Learn Acoustic Guitar MasterClass
This is a comprehensive course for beginners who want to learn the fun of playing the acoustic guitar. By the end of this course you will be able to:
Properly hold and tune the guitar
Form chords commonly found in songs
Ulitlize common rhythm techniques
Read guitar sheet music for faster learning
Build additional chords with basic chord theory
Understand the importance of good timing
Develop solid practice habits for better musicianship
And much, much more.
It's all here in this Learn Acoustic Guitar MasterClass training course. And the best thing about it is, I am here to help you along the way.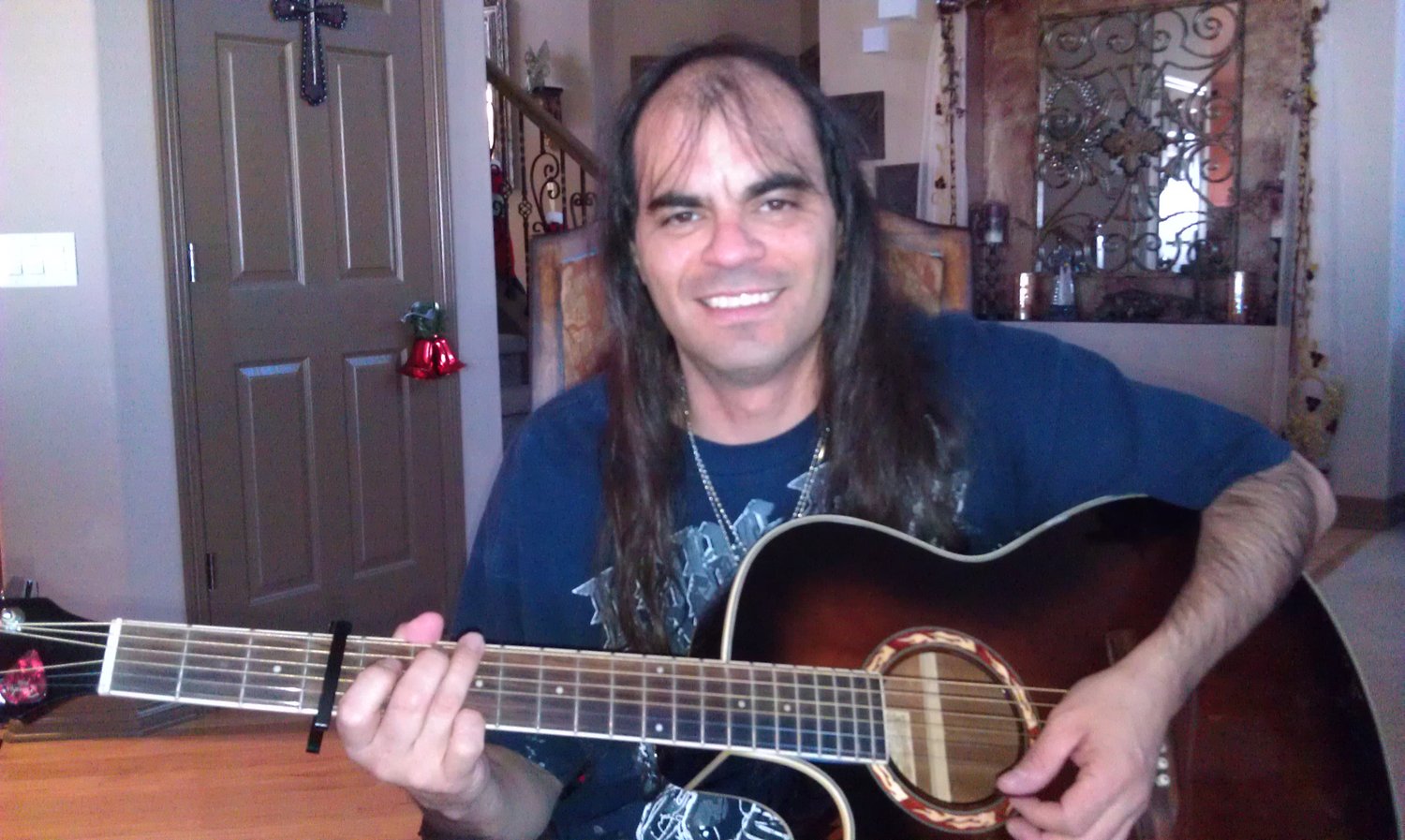 Meet Your Instructor
Hi, I'm Dwayne Jenkins. Welcome to my Learn Acoustic Guitar MasterClass. A comprehensive video course designed to get you quickly and easily having fun playing acoustic guitar. I have been teaching lessons for almost 20 years and have taught hundreds of guitar students with my methods and have had great success.
And this video course is designed with these exact methods. Here you will learn around your own schedule, pace, and convenience. You will also learn about the importance of self-discipline and time management. So, If you are as excited to learn as I am to teach, get the discount code and get started having fun today!
Student Testimonials
Best Teacher Ever!
"Dwayne is the best teacher ever! He listens to my needs and helps me to get through my obstacles in a fun and exciting way. I highly recommend Dwayne if you need help learning how to play the guitar." Abbie
Great Instructor!
"Dwayne is a great instructor. I have taken lessons from many others throughout the years, and Dwayne is by far the best. He's understanding has patience, and knows how to move you forward" James
World Class!
"Dwayne is a world-class teacher who knows how to deliver his material in a fun and exciting way, that makes you want to listen and learn. He makes learning guitar fun and enjoyable. I highly recommend him. Michael
Course curriculum
2

Module 1: Getting Started

Lesson 1: Acoustic Guitar Parts

Lesson 2: Learning Guitar Posture

Lesson 3: Both Hands Positioning

Lesson 4: Tuning The Guitar

Lesson 5: The Guitar Pick

3

Module 2: Your First Chords

Lesson 6: Reading Chord Charts

Lesson 7: E Minor & E Major

Lesson 8: A Minor & C Major

Lesson 9: F Major & D Major

Lesson 10: G Major & A major

4

Module 3: Additional Chords

Lesson 11: D minor & F minor

Lesson 12: B Major & B minor

Lesson 14: Reading Guitar Tablature w/pdf

Lesson 15: All Chords In Tab Format pdf

5

Module 4: Common Rhythm Techniques

Lesson 16: Strumming Chords Pattern 1

Lesson 17: Strumming Chords Pattern 2

Lesson 18: Strumming Chords Pattern 3

Lesson 20: Arpeggiating Chords

Lesson 21: Finger Picking

6

Lesson 25: Major & Minor 7th Chords with PDF

Lesson 26: Basic Chord Theory with PDF

7

Module 6: Chord Embellishments

Lesson 27: Adding The 4th Note

Lesson 28: Adding The 6th Note

Lesson 29: Adding The 9th Note

Lesson 30: The 11th and 13th Chords

Lesson 31: Notes On All Six Strings

8

Module 7: Timing & Progressions

Lesson 32: The quarter Note

Lesson 33: The Eighth Note

Lesson 35: The Half & Whole Note

Lesson 36: Chord Progressions with PDF

9

Module 8: Additional Training

Lesson 37: Finger Exercises with PDF

Lesson 38: Switching Chords Easier

Lesson 39: Practice Habits

Lesson 40: Picking Hand Exercises

Lesson 41: Guitar Maintenance

10

Module 9: Course Conclusion & Bonus