Back in early 1973 in New York, a group of young men were putting a band together that was going to forever change the face of rock n roll. They were looking for a special kind of guitar player and they found him in Mr Paul Frehley. Who would later be known to the world as Ace and the band would later be known as KISS!
Ace started out as a young family member surrounded my brothers and sisters who all played music. So naturally he did too. He started out on the acoustic guitar and was having fun with it when one day he went to a friends house, picked up his electric guitar, plugged it in to the amp and strummed an A chord. After that he knew he wanted to learn the electric. So he got one and started practicing everyday for hours on end. Then once  he had some songs down he started looking for people to jam with. He eventually found people to play with and played around NY and over the years got better. He would eventually find his way to the audition that would forever change his life.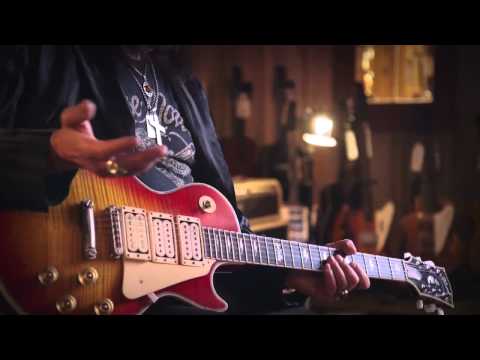 Finding an ad he saw in the music newspaper that said something like "Looking for a guitar player with flash and style" he figured since he knew how to play, what did he have to lose by giving the number a call and setting up an appointment? The following week he grabbed his guitar, put his 50 watt Marshall into his Mom's car who drove him to the audition and he went for broke.  He got to the building where the audition was being held, unloaded his guitar & amp took them to the room where the audition was being held and proceeded to plug in and start warming up.  Which of course he was told to wait his turn.
 When his turn finally did arrive, the group of guys auditioning him (they didn't have a name yet) played a song for him (Deuce) and when the time came within the song he was to do a solo.  He did and they felt that his sound was what they were looking for.  A few weeks later he was called back to join the band and the four band members, Gene, Paul, Peter & Ace formed Kiss and set out to conquer the world.  Within the next few years they accomplished their goal.
Recommended Resource:

 If you'd like to learn to play lead guitar, here is a nice online training program I'd recommend that can help you in this area.  It's not one I designed, but one I found to be very useful in my own learning. Just click the banner below. This training program has helped me tremendously and I think it can help you too. If you have any questions, feel free to let me know and I will do my best to help you. If you like this post, please leave a comment. Thanks & good luck.
{ 0 comments }